Fairfax County Real Estate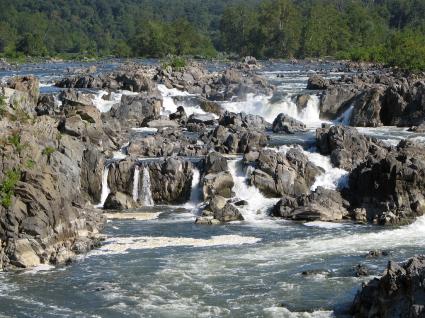 With over 1 million citizens currently, Fairfax is not only the most heavily populated county in the DC-Metro Area, but in the entire state of Virginia. Several commuting routes run through Fairfax County such as the Capital Beltway (I-495), I-66, and I-95. It also includes the Washington Metro Orange, Silver, Blue & Yellow Lines. The Washington Dulles International Airport also resides in Fairfax, making it easily accessible to all residents of Northern Virginia.
Thomas Jefferson High School for Science and Technology, a Virginia Governor's School, pools in students from Arlington, Loudoun, Fauquier, Prince William and Falls Church, but is ultimately set in Fairfax County. It consistently ranks at or near the top of all United States high schools due to the extraordinary number of National Merit Semi-Finalists and Finalists, the high average SAT scores of its students, and the number of students who annually perform nationally recognized research in the sciences and engineering.
For higher education, George Mason University is located just outside the city of Fairfax, near the geographic center of Fairfax County. It's the largest public research university in the state of Virginia and is mostly recognized for its programs in economics, law, creative writing, computer science, and business. If you have time, you can also catch a concert at the EagleBank Arena (previously named the Patriot Center) at George Mason.
When it comes to activities such as shopping or dining, it's easy to visit the Fair Oaks Mall. It houses the two-story Forever 21 and other stores such as J.Crew, Pottery Barn and the Apple Store. Another choice is the Tysons Corner Center, the largest shopping mall in the state of Virginia with stores such as Nordstrom, Urban Outfitters, and L.L. Bean or the Tyson's Galleria which has several designer stores including Chanel, Versace, Tory Burch, and Neiman Marcus.
Speaking of Tyson's Corner, it is Virginia's largest office market and the nation's largest suburban business district with 26,600,000 square feet of office space. It is the country's 12th-largest business district, and is expected to grow substantially in the coming decades.
Some notable people who come from Fairfax include George Washington (1st president of the US) Julianne Moore (Oscar-winning actress), Lauren Graham (actress on Gilmore Girls), Mia Hamm (Olympic soccer player) Dave Grohl (Nirvana, The Foo Fighters), Jason Sudekis (SNL), and Christina Hendricks (Mad Men, Fist Fight).
When it comes to The Swede Team, we believe Fairfax County is a great place to live. To get a more inside look, view our area pages for each community.
Centreville - Approximately 20 miles west of Washington D.C. lies the suburb of Centreville with commuting routes for this neighborhood include Route 28, 29, and I-66. In this in-between town of Manassas and Fairfax, you have a combination of parks and wildlife along with shopping and dining.
Clifton - With rich history and affectionately titled the "Brigadoon" of Virginia, the small population of Clifton are used to the hilled, curvy streets and beautiful homes with tree-lined views.
Great Falls - Great Falls is a residential town in Virginia. One major attraction in the area is the Great Falls Park which overlooks the Great Falls of the Potomac River, for which the community and the park are named
Herndon - Along the Dulles Technology Corridor lies the town of Herndon. With Dulles International Airport nearby, this town provides urban and suburban-style living.
Vienna - Once a rural town, this economically booming town borders Tyson's Corner. With plenty of neighborhoods, this area gives you luxury living in upscale communities.